Explore Copenhagen's impressive food scene by bike
Culinary Bike Tour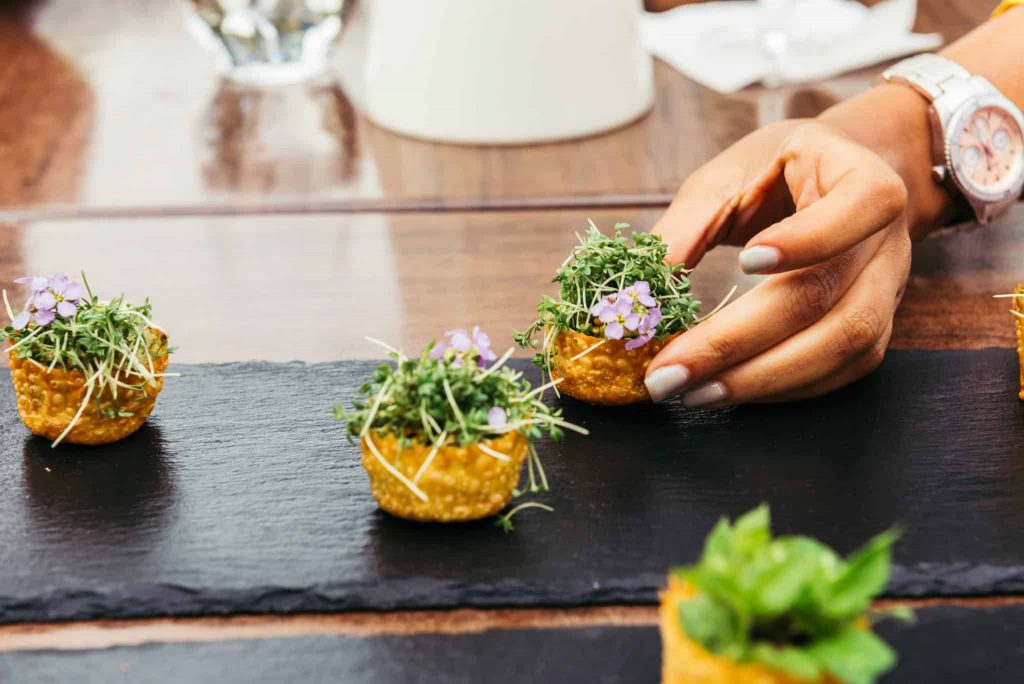 Off the beaten path
Food, bikes, history & highlights
With our culinary bike tour Foods of Copenhagen invites you to discover the fantastic food scene on bike.
We begin the tour in the old red-light district called Vesterbro and then continue by the water and explore the colorful Christianshavn, the famous Freetown Christiania and on the fast growing industrial area Refshaleøen.
On our 4-hour food tour we bike over the many fascinating bike bridges and visit 5 wonderful and unique gems (4 is with seating) owned by passionate people with love for the produce the city and the people they serve. A long the way your local host will show you the highlights of the city, our food history and the secrets only a local can know.
This food tour is for anyone who loves biking and wants to get to know Copenhagen's off-the-beaten-path charms and see what makes it so captivating to us locals.
A few things you need to know
How much and what's included?
The price is 1400 DKK per person and includes all food (same amount as lunch) and beverages (beer, cider, water, 'snaps', coffee or/and non-alcoholic drinks) arranged by Foods of Copenhagen – you are welcome to add extra along the way, but that's on you…
Contributing to sustainable food systems
1% of the price goes to Zero Foodprint Nordic. Foods of Copenhagen works towards a sustainable food system and we are committed to be part of the climate solution. With this 1% we contribute directly to the solution. Read more about our work with Zero Foodprint Nordic here.
Added value
All our guests receive access to our Eating Concierge Service, which includes our staff-written guide to Copenhagen food scene and email access to our team for questions while you are visiting. Our vacation is your vacation.
Limited number on our group tours are 10 guests. The minimum number for the tour to run is 4 guests.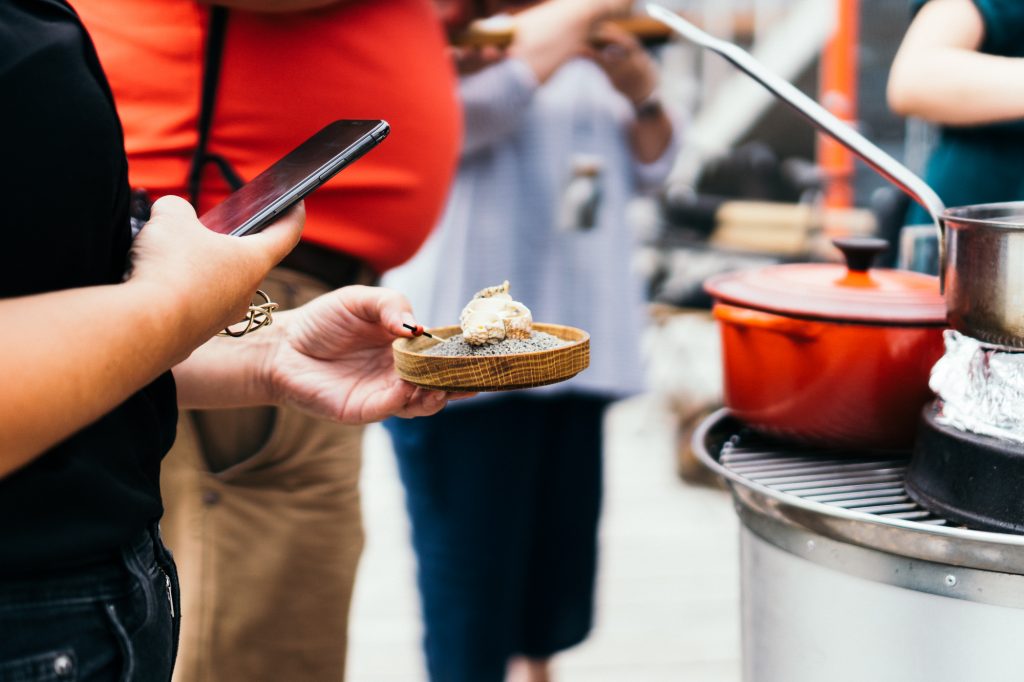 Experience the freetown Christiania
The famous freetown is found in the area of Christianshavn. As this is a very unique part of the city with lots of history and culture we will walk through (with our bikes) on our way to Refshaleøen.
A culinary bike adventure
This tour is for the adventurous ones, who like to explore off the beaten track in Copenhagen. We want to give you the best possible experience, which is why we have arranged food and places in advance. We blend in among the locals and you will be led by a true passionate Copenhagener.
This food tour will give you an extraordinary experience and insight into the development of our gastronomy scene – our Danish traditionas and culture as well as the history of our old city.
We are known for working with exceptional people and unique places and this tour is no exception.
We believe in being hosts, not guides! This is why we take good care of you during the tour and after the tour and we love to share our knowledge and expertise with you!
We know every corner of the city and we can't wait to welcome you in Copenhagen and to show you our favorite people and places.
Good to know before booking
Details
We don't want to spoil all the surprises, but…
this is some of the foods and concepts we will explore together on our bike adventure along the waterside of Copenhagen.
What people say
Testimonials
Get in touch
Booking & Questions
Please send us an email on info@foodsofcopenhagen.com with following information:
Date of arrival
Date you are leaving
Number of guests
Food restrictions/dietary restrictions/strong dislikes
E-mail address
Phone number
If you like to do the walking tour or the bike tour with us?