Explore Copenhagen's amazing food scene by foot
Copenhagen Delicacy Tour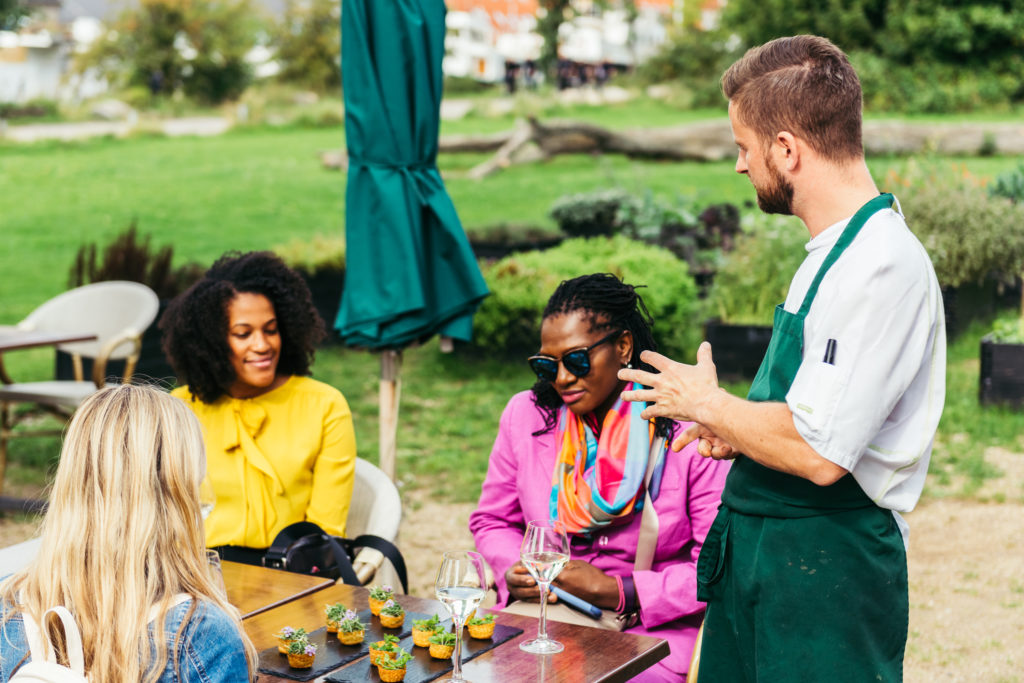 A culinary hotspot
Food, culture & history
On this 4-hour culinary walking tour you will taste delicious food when visiting unique gems that are all a showcase of traditional Danish food as well as the contemporary and innovative food scene. In other words – we will take you to our own favorite places where we also bring our friends and family.
We start the tour with traditional Danish food and drinks and then we move out of the city center to explore the diverse and trendy neighborhood called Nørrebro. Here we will experience different trends and learn why Copenhagen has developed into a gastronomic hotspot over the last decade.
On this food tour you will eat delicious food when visiting 5-6 unique gems run by passionate people.
While we walk from place to place your local host will share Copenhagen's history and secrets and show you historical landmarks and cultural highlights.
This food tour is for anyone who like to learn about new foods, culture and history.
Visit the grave of H.C. Andersen
We will take you to fantastic food places, but we also want you to experience Danish culture. Beside Copenhagen University from 1479 and other highlights we will also take you to a very unique and special cemetery! The question is – can we eat here?
We love Copenhagen!
We hope you will too.
We believe Copenhagen has one of the best food scenes in the world, which make our work a lot of fun. New places are opening all the time, which is also why our tours change once in a while, when we want to show you something new and innovative.
On this 4-hour culinary walking tour your host will lead you through Copenhagen's maze of small alleyways giving you the chance to eat some exquisite delicious food and hear about the passionate people behind.
We believe in being hosts, not guides! This is why we take good care of you during and after the tour and we love to share our knowledge and expertise with you!
We know every corner of the city and we can't wait to welcome you in Copenhagen and to show you our favorite people and places.
Good to know before booking
Details
We don't want to spoil all the surprises, but…
This is some of the food and concepts we will explore together but please trust in our expertise and bring a big appetite for this 4 hour food walk in Copenhagen.
Copenhagen Delicacy Tour
Booking
Copenhagen Delicacy Tour
Testimonials