Get to know your host
Owner and host
Cindie
If you love what you do, you will never work a day in your life. The saying truly applies to Cindie and how she turned her passion for food into her dream job.
Looking for Cindie? You will probably find her in one of Copenhagen's many amazing bakeries or coffee bars munching on baked goods and sipping a cappuccino. Cindie works hard to ensure her taste buds are always fit for fight and updated on the current food trend in Copenhagen.
So if you need advice on where to eat, prediction on the next big trend in Copenhagen or which chef to talk to about a specific technique or cuisine, Cindie is the one to ask.
She works as hard to stay updated on Copenhagen's food scene as she did as a competitive crossfitter before her days in Foods of Copenhagen, and she is always willing to risk a stomachache for a good cause.
Her cooperate background has taught her how to run a successful business, create extraordinary experiences and build outstanding collaborations with some of the most talented people on the Danish food scene. From her grandparent's farm in rural Denmark, she has gained her understanding and appreciation of quality, traditions and craftsmanship.
When planning and executing culinary experiences in Copenhagen, Cindie is always willing to go the extra mile to ensure her guests an extraordinary and unforgettable experience and prove why Copenhagen is a gastronomic hotspot on the international food scene.
When travelling Cindie is allergic to bad food and boring experiences. As the founder of Foods of Copenhagen her ambition is to create engaging and authentic experiences packed with delicious food and drinks to give fellow travelers and professionals the experience and insight she is craving herself when on foreign ground."
Cindie speaks Danish & English – and Spanish after lots of cider .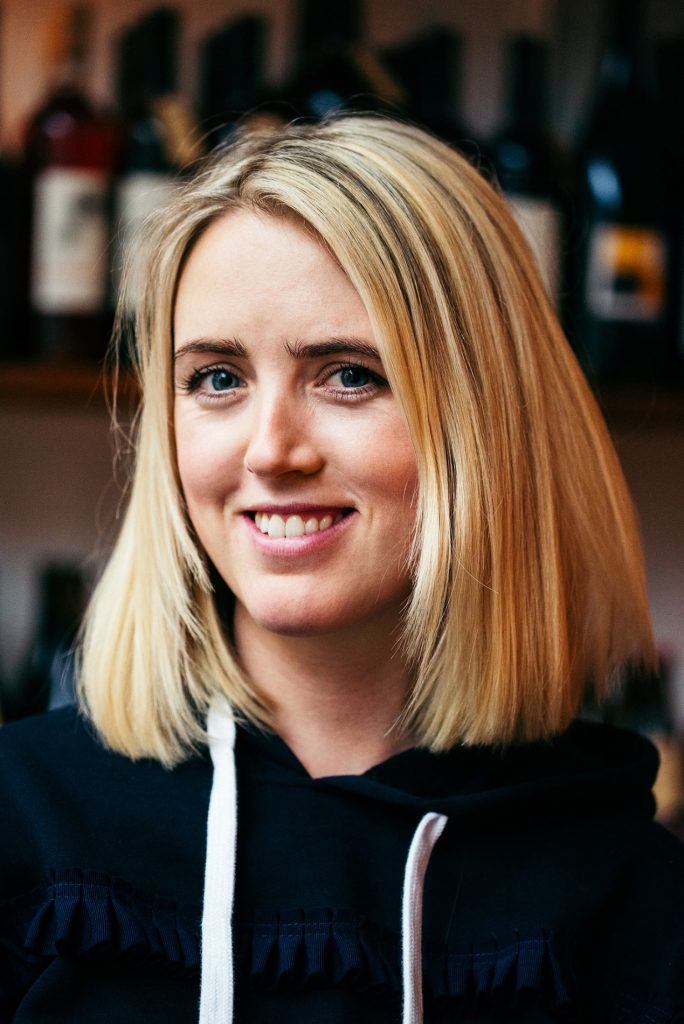 Host
Fie
Consider yourself lucky if you end up in her tour and get ready to treat yo'self, because Fie definitely will treat you to deliciousness, her favorite places and funny stories.
Food is our common ground, a universal experience. The quote is a great way to describe Fie's relationship with food, and why she loves to host culinary experiences.
Meals are wonderful way of socializing and this is something Fie can tell you all about. In Foods of Copenhagen Fie combines her passion for food with her academic background in social psychology.
Fie is a true nerd, when it comes to food and understanding the social benefits of meals. Not only has she dedicated her thesis to the subject, but she has also attended culinary school to learn more about how to create extraordinary culinary experiences.
As your host, Fie will use her insight, stories and humor to create engaging conversations for the whole group regardless of each guest's prior knowledge about food, history and culture.
Growing up just north of Copenhagen in an international family, Fie suffers from a constant case of travel fever. She travels to experience new cultures, and loves to use food as a medium for meeting and getting to know locals.
Whether it is a food tour, a private dinner or a cooking class, she is always up for culinary adventures. Food tours is her way of sharing her lifelong love affair with Copenhagen and its food scene with other travelers and professionals interested in food.
Get ready for a social dining experience, surprises for your taste buds and insider stories about Copenhagen with Fie as your host.
Fie speaks Danish and English and after lots of cider a little bit of Swedish.
Host
Lisa
After working behind the scenes of the food industry surrounded by heavy machinery for years, Lisa has finally found her true calling: enjoying the food with others. The technical part is interesting, but the tasting side is the best!
Lisa will never turn down an offer to a wine and dine and will always look for an excuse to eat out. In a city like Copenhagen with incredible restaurants, cafes and all kinds of bars on every corner, it's not like you need an excuse!
After years of living abroad Lisa is ready to stay in Copenhagen, what feels like her true home. It must be the food, the culture, the beautiful architecture or maybe all of it? One thing is certain: Lisa is hooked on Copenhagen!
During her international upbringing in Madrid, Lisa has always been in contact with Danish culture through her mother. The experience has given her the opportunity to look at Danish culture both from an insider's perspective as much as from an outsider's. The most important lesson she has learned is to never take anything for granted, when it comes to culture – especially not if it is your own!
With Lisa as your host, she will make sure no wine glass is ever empty and no anecdote is left out! She will go the extra mile to give you the experience, she has always wished for when living abroad and traveling the world.
Get ready for a stomach ache. Not only due to all of the delicious food you will enjoy with Lisa, but also from laughing to hard and having a wonderful time.
Our multilinguist Lisa speaks Danish, English, German and Spanish (No cider needed!)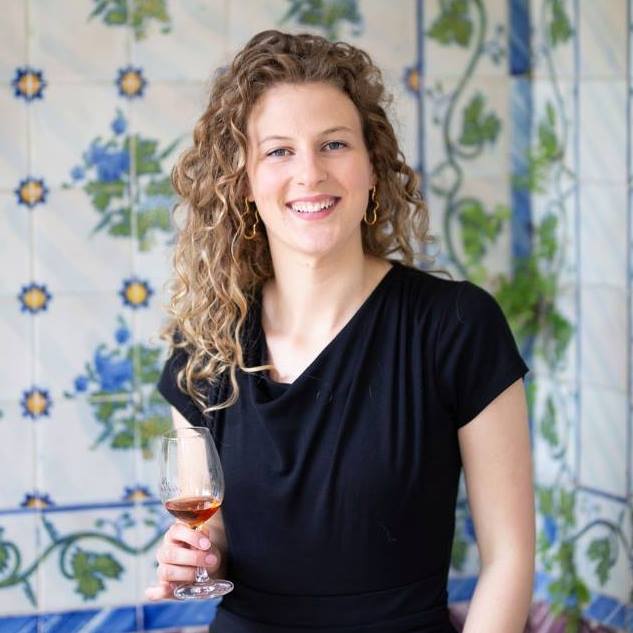 ---
We look forward to meeting you
---