EXPLORE COPENHAGEN & THE FAROE ISLANDS WITH EXCLUSIVE FOOD EXPERIENCES, INTIMATE PRIVATE SETTINGS & LOCAL EXPERTS
MAY 19 – MAY 21, 2020
If you're a foodie looking to experience everything Copenhagen and the Faroe Islands have to offer in the most authentic way possible, this exclusive gastro trip is for you.
Over three inspiring days, we'll experience true culinary creativity from experts of Nordic cuisine, explore the breathtaking nature of two fascinating bucket-list destinations, and enjoy a true sense of community among locals and fellow travelers.
 We'll make plenty of memories along the way as we sail the North Atlantic Ocean, forage for herbs, meet inspiring chefs, explore the boundaries of culinary imagination together, and so much more.
FOR BOOKING, DETAILS & QUESTIONS: INFO@FOODSOFCOPENHAGEN.COM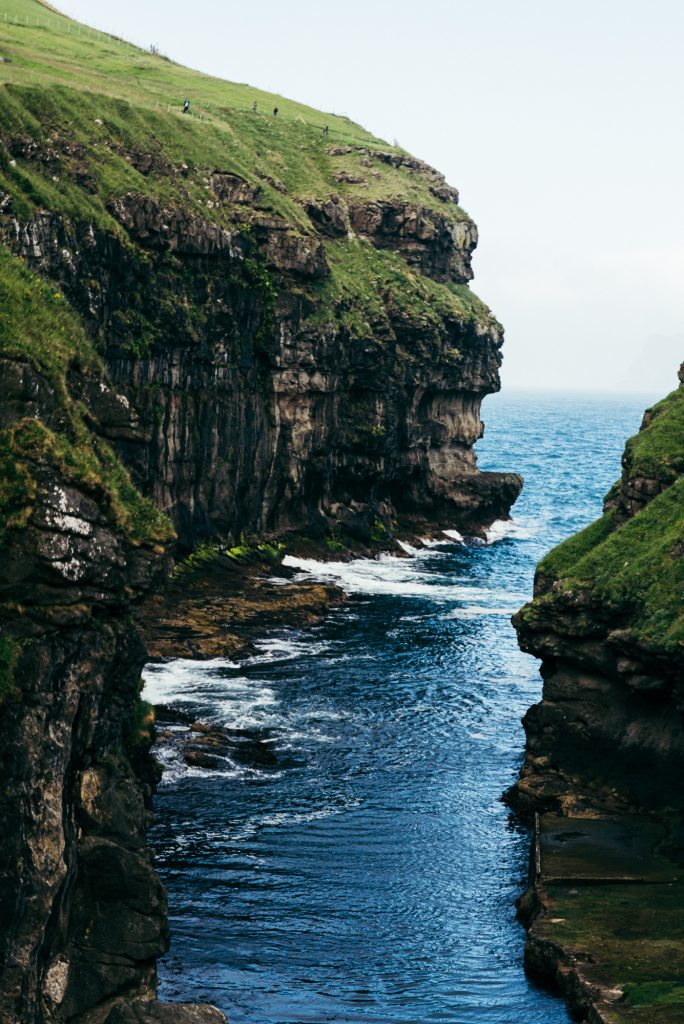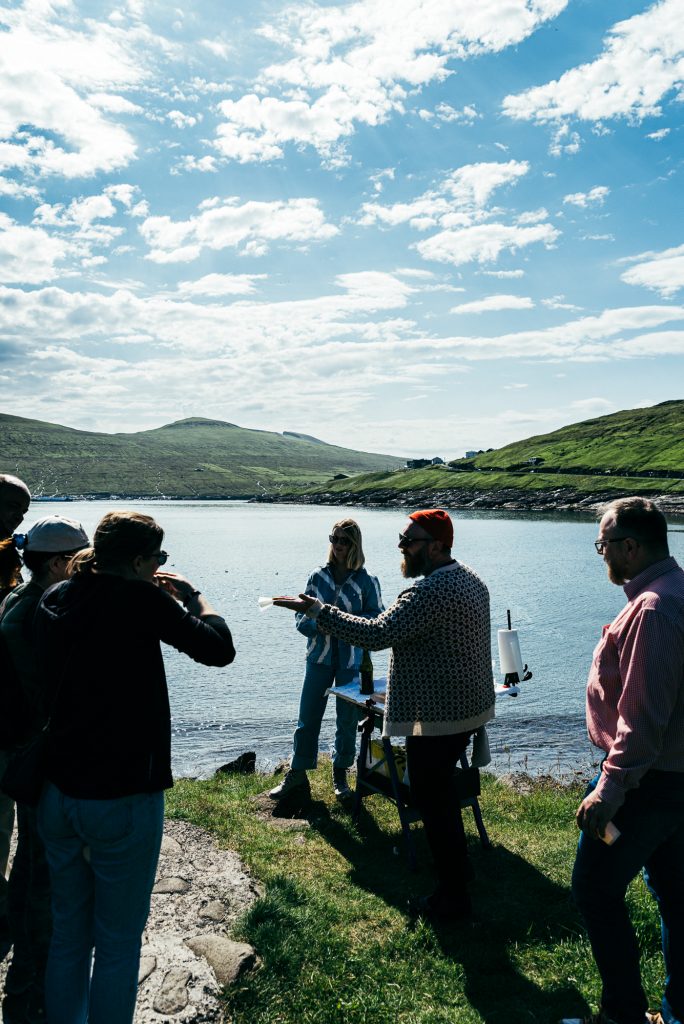 PROGRAM
Day 1 in Copenhagen:
Exploring nature, foraging for herbs, authentic Nordic cooking and dinner at the two-starred Michelin restaurant Kadeau. 
Welcome to Copenhagen!
We'll start our first day together by enjoying a meet-and-greet breakfast in the heart of historical Copenhagen.
Our adventure will kick-off with chef and forager Thomas Laursen. You might know him as the Ant-Man, since he was the first to introduce ants to restaurant Noma back in the days. Today, he's the owner of wildfooding.dk, which supplies a wide variety of wild plants such as mushrooms, berries, and seaweed to some of the very best restaurants. 
Thomas will welcome us into his world of foraging for the day and teach us all about Copenhagen's wild herbs and plants. Then, we'll put our new knowledge into action as we cook a delicious meal together. We'll enjoy our exclusive private lunch where the urban Copenhagen meets nature. 
In the evening Cindie has arranged a small surprise before we experience high-end Nordic cooking when we dine at the stunning two-Michelin-starred restaurant Kadeau. All of their delectable cuisine is inspired by the nature of the Danish island Bornholm — the wild and the cultivated, the traditional and the innovative. We'll enjoy the head chef Nicolai Nørregaard's unparalleled dishes and the restaurant's gorgeous and intimate ambience.
After dinner each of us will then return to our hotel full, exhilarated, and ready to get some rest to prepare for departure to the Faroe Islands the next day. 
Day 2 on the Faroe Islands:
Spectacular nature, sailing, Faroese delicacies & traditional 'heima'.
We'll leave Copenhagen and continue our culinary treasure hunt by catching our flight to the beautiful and undiscovered Faroe Islands. Though small in size, this destination has so much to offer any adventurous and curious travellers looking to experience the extraordinary.
Originally from the Faroe Islands, our local host, Solfinn Danielsen moved to Copenhagen as young man to become a chef and sommelier. Today his family still lives on The Faroe Islands. Together we'll enjoy a private outdoor lunch and Solfinn will share his knowledge and secrets only a true local could have. We'll visit his favorite places, explore breathtaking nature and enjoy more local delicacies on our way. In the afternoon we continue with a sailing tour to explore the beautiful puffins and enormous cliff caves. 
We will end the evening with a 'heima', a traditional private dinner, focusing on Faroese delicacies and culinary methods, prepared by top Faroese chefs. 
Day 3 on the Faroe Islands & back to Copenhagen:
Tórshavn, wild nature & Faroese food innovation at the two-starred Michelin restaurant Koks.
On our last day together, we'll make the morning count by going on a nature hike to take in the beauty of the island.
For lunch we'll have the privilege of eating at the famously remote 2-star-Michelin restaurant Koks, Enjoying exquisite dishes by head chef Poul Andrias Ziska and his incredible team, we'll explore innovative yet wholly traditional Faroese food, prepared using fresh Faroese produce and ancient, time-honored methods. 
After lunch we will do a guided walk to one of the most breath-taking falls and for a last time on the trip, breath the fresh and wild air. 
Ending with a light dinner and guided tour in Tórshavn, we will forever seal the memory of the beautiful Faroese landscape we've been exploring.
We'll fly back to Copenhagen together, then saying our goodbyes.
FOR DETAILS, QUESTIONS & BOOKING: INFO@FOODSOFCOPENHAGEN.COM
GET TO KNOW YOUR HOST
"I'm Cindie, Danish and living in Copenhagen. As the founder of Foods of Copenhagen my ambition is to create engaging and authentic food experiences. My goal is to give fellow travelers the experiences I crave myself whenever I am on foreign ground.
I can't wait to welcome you in Copenhagen and fuel you with inspiration, new ideas, and local knowledge on this amazing trip. During our time together, my wonderful team and I will do our utmost to nurture your tastebuds, give you fresh insights, and provide you with unforgettable experiences."
LEARN MORE ABOUT ME HERE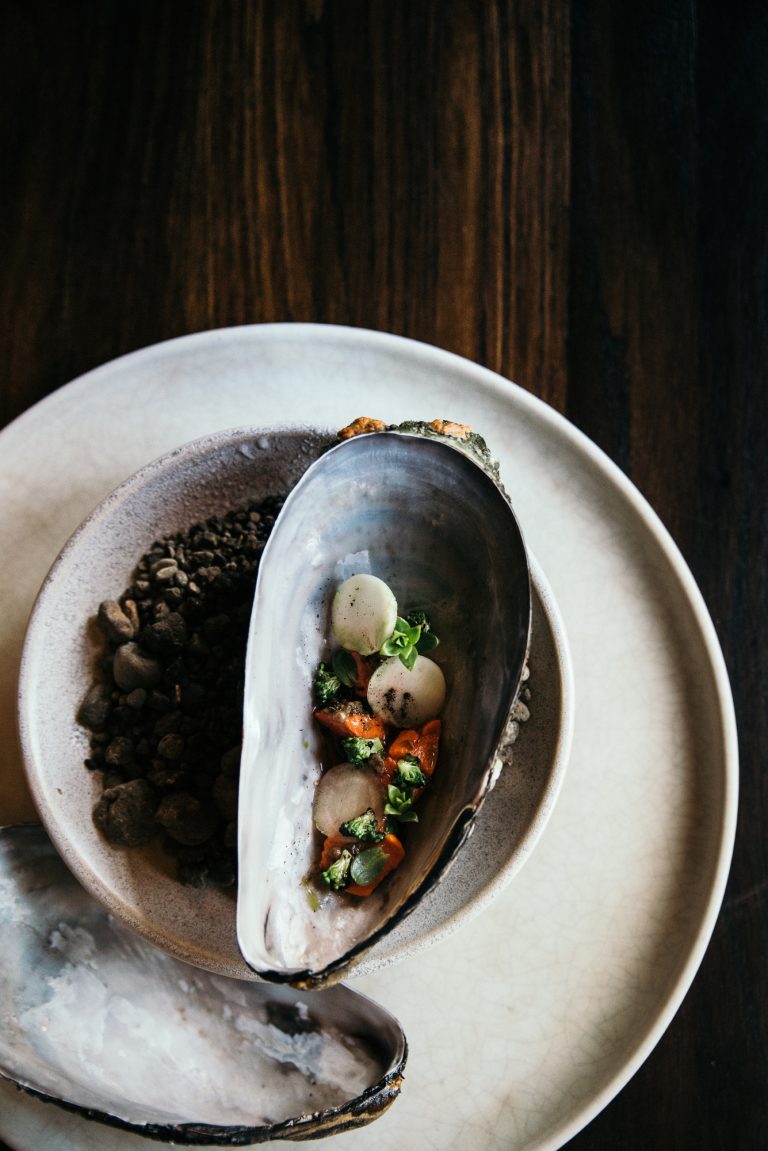 DETAILS
WHEN:
May 19 – May 21, 2020
WHERE:
Copenhagen & the Faroe Islands. We will begin in Copenhagen at 9.00 (CET) and end in Copenhagen 23.45 (CET)
WHAT:
The ultimate 3-day Nordic gastro trip.
WHO:
Any and all travelers with a passion for delicious food, breathtaking nature, and new adventures.
Space is limited — reserve your spot early.
PRICE:
28.500 DKK per person
*No added fee for single rooms
The price can be paid in full or in two installments. To reserve your spot, a 50% deposit is required. The remaining amount will be due March 1st, 2020. Payments are nonrefundable.
Please note: A 5% fee will be added to online payments. We can also accept bank transfers. 
For questions: + 45 20 16 15 19
INCLUDED
Welcome breakfast in Copenhagen
Full-day private foraging tour with Thomas Laursen
Private lunch with Thomas Laursen in Copenhagen
Exclusive dinner at restaurant Kadeau (including welcome drink, menu + wine/juice menu + coffee/tea) 
Roundtrip flight between Copenhagen and the Faroe Islands (incl. 23 kg luggage + hand baggage)
Standard hotel room at Hotel Føroyar on the Faroe Islands (incl. breakfast) (No added fee for single rooms)
Private lunch on the Faroe Islands
Private Heima on the Faroe Islands
Sailing tour on the Faroe Islands
All walking/hiking fees on the Faroe Islands
Lunch at restaurant Koks (including welcome drink, menu + wine/juice menu + coffee/tea) 
Transportation for all group excursions during the trip
The unique opportunity to meet and connect with like-minded locals and travelers from all over the world
Concierge service in Copenhagen for guests arriving before/after the trip. 
NOT INCLUDED:
Airfare to Copenhagen
Travel insurance (highly recommended)
Any additional meals/items/activities bought separate from the group
Hotel in Copenhagen
We are happy to recommend the hotels we collaborate with.  
BOOK YOUR SPOT TODAY ON INFO@FOODSOFCOPENHAGEN.COM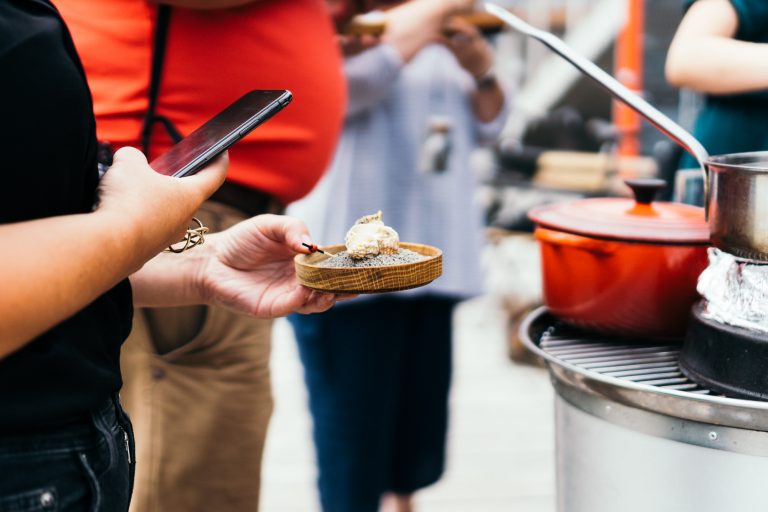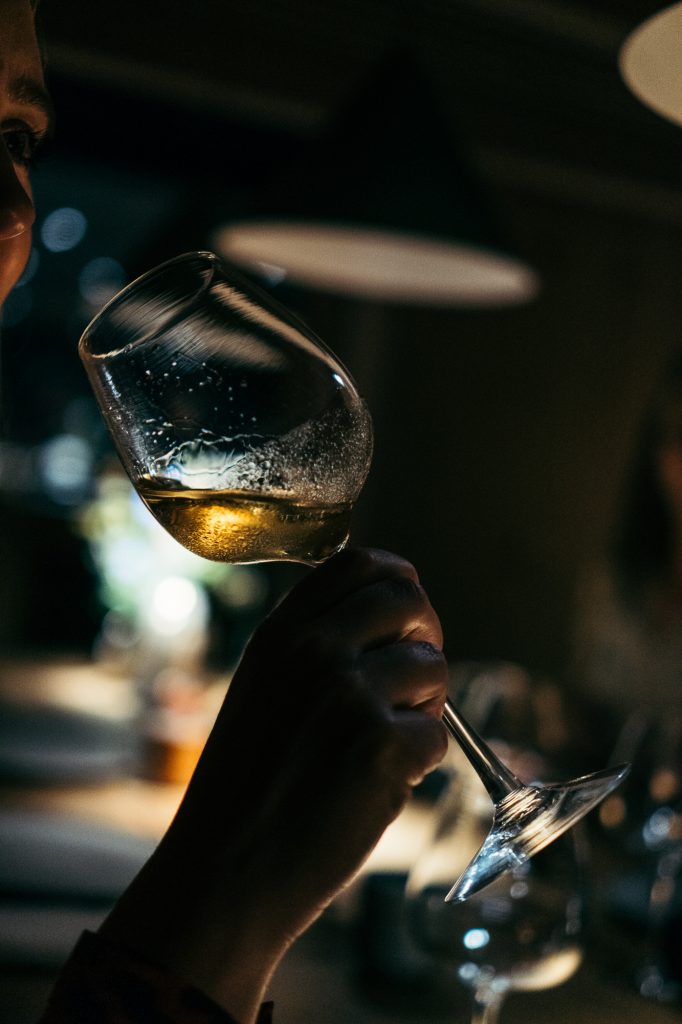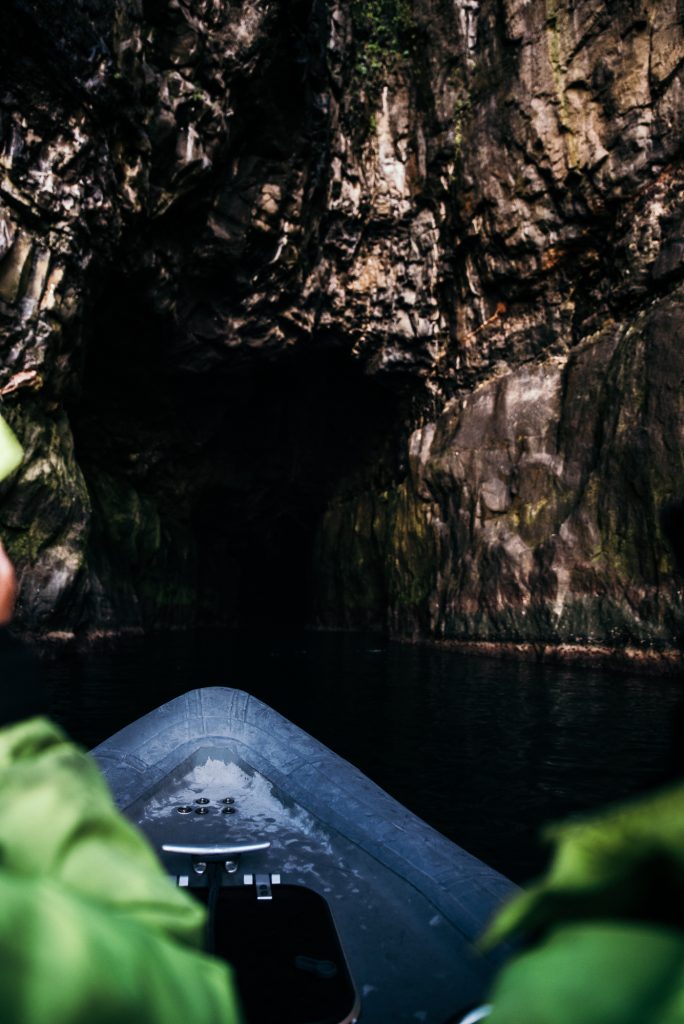 TESTIMONIAL
"MAD in Danish means food… in English it sums up Foods of Copenhagen's crazy culinary adventure
How to begin?
Like many a visitor to this beautiful city … with a wander to say hello to the serene little mermaid sat peacefully near the hordes of tourists, just as unaware of the culinary fireworks due to unfold as I was.
Then the mad(ness) began.
We start by foraging in the forest and shore for wild and wonderful flavours, an eccentric but delicious lunch with Copenhagen's bicycling chef Morten, inventive ice cream desserts and then a visit to a man who is , without doubt, the Willy Wonka of cocktails.  
All of which lead to the awe-inspiring and experimental genius of Noma
Day two to the Faroe Islands and into the magical world of Solfinn (chef and natural wine guru) , his brother…several dozen cousins (small island !) , their traditions, fermented foods , mother's knitting and a thrilling boat trip to marvel at the cliffs/caves and puffins .
But overall to puzzle at the sheer breath-taking beauty of the scenery 
Finally to wrap up this crazy adventure on day 3, a visit to the remotest Michelin starred restaurant on earth…KOKS… and it's stunning ultra-local presentation of what few can ever dream of, never mind hope to, achieve on a plate
It was simply MAD…. but in the nicest senses of the word!
Cindie and her team have put together a trip of a lifetime. They are so welcoming and passionate about what they do. No detail is missed.
I cannot recommend Foods of Copenhagen highly enough. Simply brilliant
Thank you , thank you , thank you!"
/Peter